65 km Pure Trail Fascination
Following the success of the Stoneman Glaciara for mountain bikers, the Stoneman Glaciara Hike now succeeds as an exclusive adventure for hikers and trail runners.
Experience the magical trails over root paths deep within mystical forests rising all the way up to fantastic views of a multitude of four-thousand-metre peaks.
Completely individual - the choice is yours.
Whether you're trail running or hiking: plan the tour to suit your taste. Experience the Stoneman Glaciara Hike in one, two or three balanced daily stages.
Get the official starter pack and follow the perfectly signposted route into a breathtaking natural experience.
Follow the call of the 5-star hiking experience in Switzerland.
From 1 July 2022, the motto is: Experience 65 kilometres of #puretrailfascination!
3,150 breathtaking vertical metres, 2 valley-spanning suspension bridges, 1 spectacular ridge walk and billions of tonnes of ice of Central Europe's mightiest glacier - that's the Stoneman Glaciara Hike.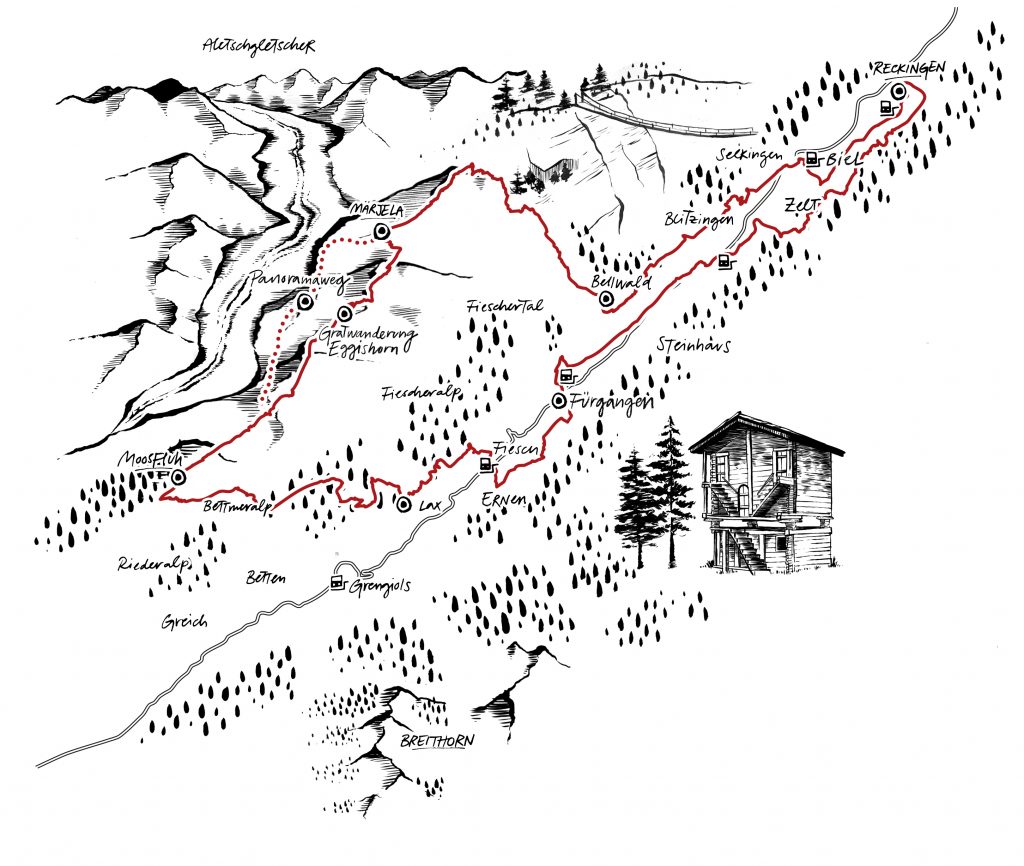 Sign up and don't miss anything: We will regularly provide you with all the important information about the Stoneman Glaciara Hike.